Save the castaways
A summer project of decko.cz and CT :D, kid's channel of Czech television.

A mystery Island, a shipwreck, a volcano spirit, survival challenges, everyday life of a castaway. What a thrilling subject for a kid's mind. In this traditional summer campaign of Czech Television and decko.cz, kids of all Czech republic and their families helped their beloved characters stuck on a desert island to get back by passing nature "survival" challenges. Aim of the campaign was to invite kids to outdoor activities, and help them build positive relationships with nature. According to studies, kids who experience and enjoy outdoor activities turn out into adults who protect the environment more.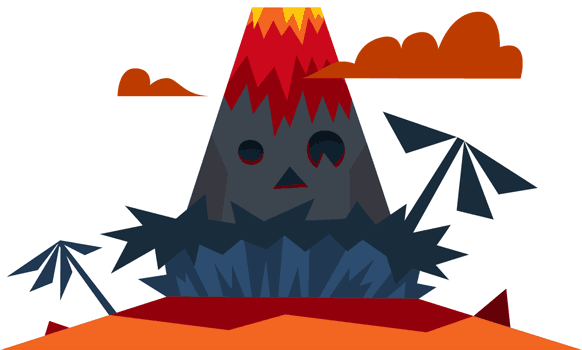 To help saving their favorite characters, Czech kids and their families enjoyed summer trips in the Czech Republic, discovering Geo-cache boxes, doing personal challenges, and many more. The campaign included 6 storyline spots in TV, website, phone app, interactive game, and many more.
130 geocache boxes containing passcodes were spread all over the country, secondary 147 passwords were at historical sites, castles, and tourist and culture centers.
During two summer months, kids entered more than 130000 passwords, which means an equal number of family trips. That roughly equals every 5th Czech family with kids in the campaign age target range. 25000 participants successfully finished the whole game and entered the competition. The main storyline had to support 100 micro activities, five printable worksheets with various subjects related to the survival skills.
Every participant could also enjoy the tailormade online game, that explored the background story of the island. A smartphone app contained a tool to collect and apply campaign-related visual stickers, that resulted in thousands of images published on social media.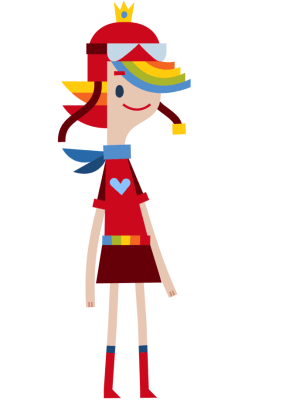 Idea and concept: Daniel Špaček, Tomáš Fomín, Petr Hauzírek
Script: Petr Hauzírek
Animation: Tomáš Holub, Tomáš Hájek, Pavla Dudová, Ladislav Cabicar
Sound: Miroslav Chaloupka
Voiceover: Barbora Poláková, Jan Vondráček, Viktor Dvořák
Artdirection and illustration: Daniel Špaček
Game mechanics: Kristina Volná
Game design: Jakub Mareš and Daniel Špaček
Decko.cz Creative producer: Štěpánka Sunková
Directed by: Niké Papadopulosová
Produced by Czech television ©2020